Contact
Heeft je een vraag, wil je meer informatie over mijn diensten of wil je een reis-tip delen? Vul onderstaand formulier in en je ontvangt in veel gevallen binnen 48 uur een reactie.
Ik deel mijn kennis en reiservaring graag met je!

Reisgids Canada is het Nederlandstalige onderdeel van Tourguide Canada. Deze website is eigendom van Josette Prinsen.
Ik handel niet in opdracht van een reisagent en boek geen reizen of onderdelen van een reis. Deze website is bedoeld om mijn reiservaring in Canada met je te delen.
Tot hoors!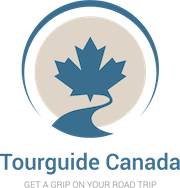 Reisgids Canada is onderdeel van Tourguide Canada
Karpaten 43 |5706 PE Helmond |The Netherlands |Tel: +31611196207
KvK 67595847 |Btw  NL001689780B04