Home   >   When, How, Where   >   When to visit Canada?

Tour Guide to Travel Canada
Travel Canada... The experience of a lifetime for nature lovers!
Your Personal Tour Guide for Travel in Canada

My name is Josette Prinsen, and I have almost a decade of field experience as a tour guide in Canada. 
I love sharing my knowledge and my passion for everything Canadian.

I've seen many wonderful destinations across this beautiful country, and I've taken many road trips as well as back-country hiking and camping trips. I've also escorted more than 30 group travel tours.

As your online guide to Canadian travel, I've prepared all the information on this website to help you plan your Canadian vacation.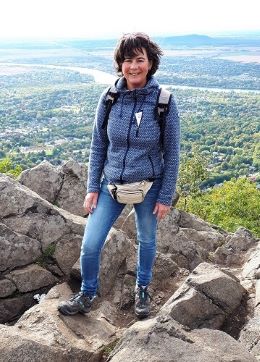 Travel Canada; a dazzling array of diverse landscapes

The Canadian provinces –British Columbia, Alberta, Saskatchewan, Manitoba, Ontario, Quebec, and the Maritime provinces of New Brunswick, Newfoundland and Labrador, Nova Scotia, and Prince Edward Island – offer a dazzling array of diverse landscapes. 
So do the remote northern territories of Nunavut, Yukon, and the Northwest Territories.

Canada is a vast country

Many visitors to Canada (especially from Europe, where distances are smaller) are surprised by the sheer size of this country. Canada is a vast country – more than 9,000 km (about 5,600 miles) wide, from the West Coast to the East.  It covers an area of almost ten million km2 (some 3.8 million square miles),  making it the second-biggest country in the world (after Russia).