How to travel in Canada
This section helps you to learn about all the different ways to travel in Canada. You decide what fits you best. After all, how you like to travel depends on your own personal taste.

Which of these options do you prefer?

---
Travelling by road in Canada

Canada is a wonderful country to discover for yourself, at your own pace, from behind the wheel of a car or a recreational vehicle (RV).
You may not want to drive across the whole country – that could take from a week to a month, depending on how hard you push yourself. But there are plenty of amazingly scenic road trips you can take in all parts of Canada.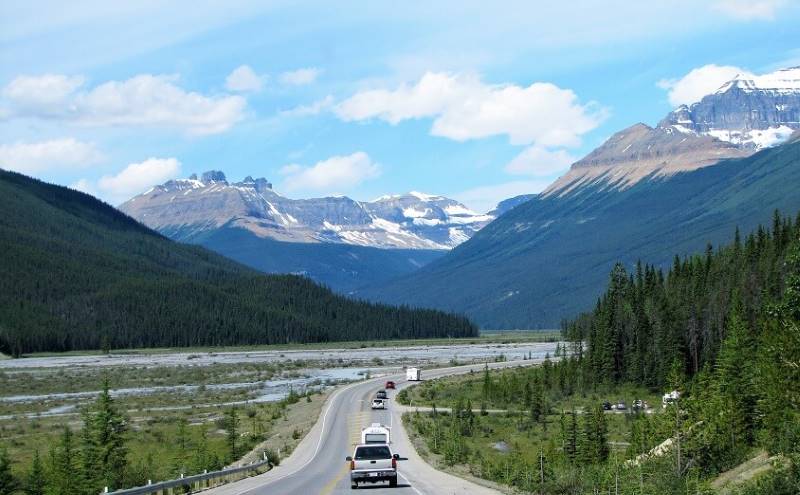 Canada is a great for a road trip!
---
Travelling by train in Canada

All aboard! The coolest way to travel in Canada is by train.
There's no better way to appreciate the diversity of Canadian scenery and landscape than by viewing it from a train window.

View my Train Travel in Canada page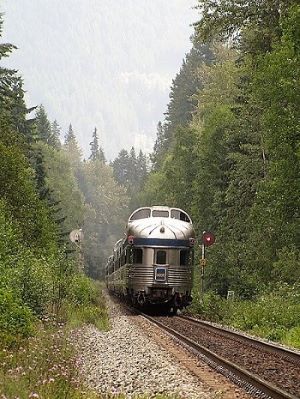 via rail train
---
Travelling by bus in Canada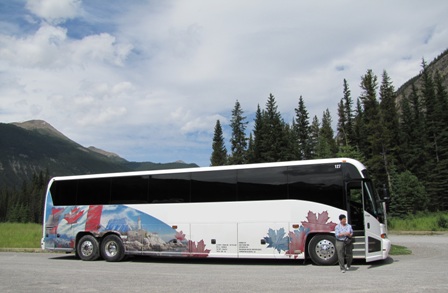 group travel by motor coach
The bus is a North American institution – one of the most comfortable and economical ways to travel in a big country. Here are just a few of the many advantages:
Instead of driving, you can just sit back, relax, and enjoy the scenery.

You may even see some wildlife from the big windows.

The on-board washrooms mean you don't ever have to grit your teeth until the next pit stop (or beg the driver to stop the bus so you can find a bush to go behind!)

The experienced drivers know the route, and the best places to stop

If there's a tour guide, he or she gives interesting information (and takes care of the trip logistics)

It's the more carbon-friendly travel option.
For more on travelling by tour bus or coach, view my Coach Tours Canada page.
---
Travelling with a group in Canada

Group travel tours have many advantages.
You can let somebody else make all the decisions and do all the thinking, while you relax and share your experiences with fellow passengers.

Travel groups often consist of people who share the same interests, so the laughs and friendships that may result definitely add to your enjoyment.

And while you have fun, you also save money and reduce your carbon footprint.

View my Group Travel in Canada page.
---
Arranging your own trip in Canada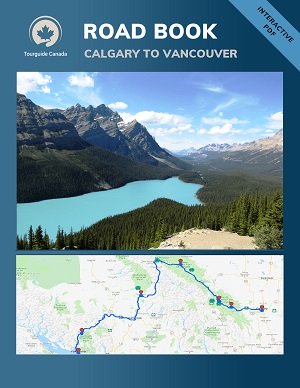 one of my roadbooks for the free and individual traveller
Like everything else in life, there are some upsides and some downsides to "going solo" and making your own plans.
Here are some of the pros and cons:
Pros
You can go wherever you like, whenever you like – with nobody to please but yourself.

It's part of the fun to prepare for your own journey. With one of my roadbooks planning will be a peace of cake!

Planning your trip increases your knowledge of your destination.

Cons

It takes a lot of time to successfully organize a trip – and many people are stressed for time. My roadbooks will be of great help!

Many accommodations and activities need to be booked well in advance, especially during the high season. Even simple activities, like camping in National or Provincial Parks, need lots of planning – especially if you want to book a favourite spot. Popular destinations fill up fast, so you have to act as soon as you know when and where you want to go.


If safety is a concern for you,

group travel

is a safer way to enjoy your Canadian vacation.
---
Organized travel in Canada
Many people think of organized travel  as being more expensive, but that's not always the case. Often travel agents can get better prices for lodging and activities because they buy in bulk. However, sometimes you do have to pay agents an additional fee for organizing your vacation.

Here are some other things you might want to consider:

Pros
If you find it a burden to plan your own trip, or if you just don't have the time, booking an organized tour can make good sense.

Your agent takes care of the details, and the trip is guaranteed to have a few highlights.  

Travel agents usually offer a choice of individual packages or group tours. These can be great fun, and offer you the chance to meet interesting new people.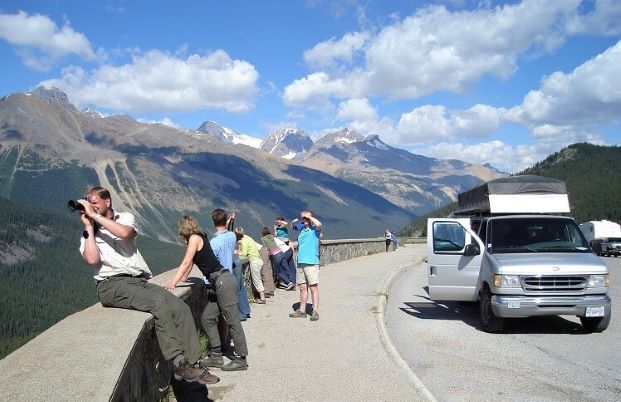 a small tour group along the Icefields Parkway
Cons
You sacrifice some flexibility: you can't go off by yourself, or do your own thing. 

Most agents sell standard itineraries that don't take into account more varied interests.

There are many places in Canada that are just as beautiful as the standard tourist highlights, 
but are much less well known. You probably won't see these when travelling with a set itinerary.
Some popular types of organized travel in Canada include Group Tours, Bus or Motor Coach Tours, Train Tours and Cruises.
---
A tailored itinerary in Canada

If you're looking for personalized travel advice, you've come to the right place! You get the best of both worlds: my professional help, and the freedom to follow your own inclination.
I have almost a decade of experience as a tour guide in Canada, and would be happy to offer you my skilled professional services. I know all the best destinations, the best times to visit them, the best places to stay, the best routes to take – in short, everything you need to plan your Canadian adventure.
The advantages of booking a tailored itinerary:
---
Travelling in Canada with all the comforts
 If you like your travel experience to have a maximum of comfort, and a minimum of surprises or exertions, some ways offer more than others:

Take a road trip in a motor home or RV.
You can even travel in a convoy guided by a tour director. This way of travel allows privacy during daytime and time to socialize at night.

Join a coach tour

Enjoy a cruise

Discover Canada by air

---
Travel in Canada more adventurously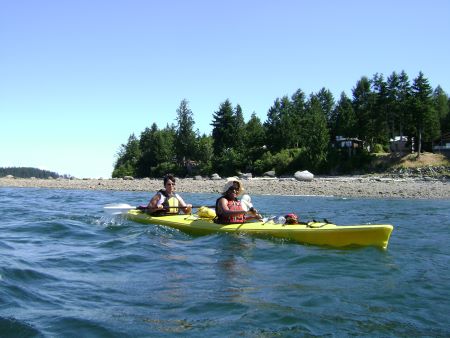 sea kayaking is quite an adventure!
If you have an independent streak, and like the idea of a more rugged travel experience, Canada offers many off-the-beaten path ways to appreciate the country:

Drive a motor bike

Book a flight on a float plane

Use public transit
    -  take a ferry
    -  make a trip by bus or 
   -  travel by train
If you're a serious outdoor enthusiast, here are some ways to have an adventure vacation:

Book a horse-trekking expedition

Experience regions of the country by bicycle

Get to know Canada's waterways by canoe, white-water raft or enjoy a kayak vacation

In winter, the most authentic Canadian experience is a dog-sledding outing. 
---