About Me.... your Tour Guide Canada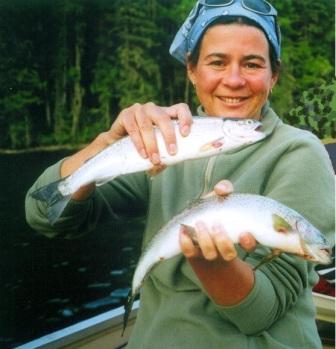 that's me! (with fresh lunch ;-)
My name is Josette Prinsen. Born and raised in The Netherlands, I studied biology in college and fell in love with Canada during a trip for my graduation project in 1994.
During this life changing experience, I spent 6 weeks on the Slate Islands in Lake Superior, Ontario exploring the wilderness of these remote islands. My wilderness adventure made me go back to basics, and for the first time in my life, I felt a deep connection with nature.


Teaching?
After returning to The Netherlands to teach biology in Secondary School, I kept dreaming about 'being out there'. What was I doing, teaching between the 4 classroom walls? Was there any way to escape this enclosure?
A friend suggested I should apply for a position as a tour guide. That way I could pass on my knowledge of wildlife and nature in the outdoors. What a great idea! Thank you so much Marc!
At least I could enjoy my job during school breaks.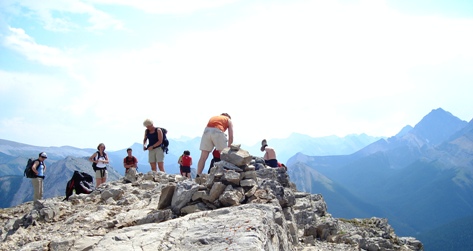 guiding a small group in the Rocky Mountains
Tour Guiding!
My first trip to the Slovak Republic was the most challenging. Four of the clients got lost during a hike, a lady dealing with a burn out took 4 Valium capsules at the same time, and there was a client with a heatstroke at the end of a strenuous hike.  But I survived....as well as all the clients
Since then I've guided trips in France, England, Scotland, Iceland, New Zealand, Alaska, New England, Maine and....yes, CANADA!!


A new home
In the following years, I found time to fit in more trips to Canada.  I explored many more wilderness areas including the West Coast Trail on Vancouver Island and the Berg Lake Trail at Mount Robson. 
All my trips contributed to the feeling that I didn't belong between 4 classroom walls.
In 2004, my partner Ard and I decided to apply for Canadian permanent residency. All together, the procedure took two years. In May 2006, Ard and I made the move to call Canada home, proud to have become permanent residents.


Sharing my passion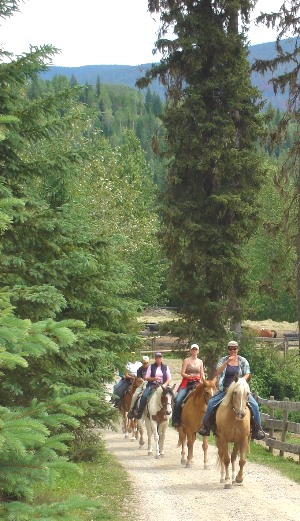 guiding a trail ride
Once in Canada, I focused on more training and experience in order to share my passion and enthusiasm for the outdoors with others. 
The first year brought about intensive training as a guide. For horseback trail rides over spring, group travel tours during summers, and as a dog sledding guide throughout winter. 

For three seasons I wrangled, and for another three I worked as a dog sledding guide at Sun Peaks Resort, BC, creating unforgettable memories for guests and for me as well.
During all summer seasons, I have guided over 30 group travel tours. With almost a decade of field experience as a tour guide in British Columbia and Alberta, I love sharing my knowledge and my passion for everything Canadian.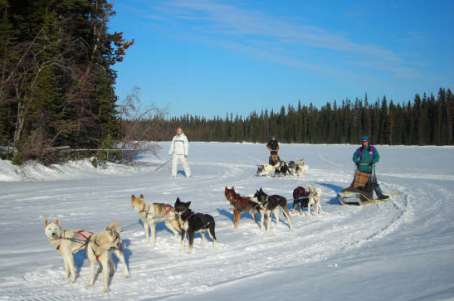 guiding a dogsled trip


Step back
Personal circumstances induced me -early winter 2012- to move back to my home country for indefinite time.


Combining knowledge and passion
In the meantime, I started to combine my knowledge and passion into my own online guiding business:  TourGuide Canada. (Additionally, I work part-time at a fish feed research centre; I need to earn some income after all). 

As your online guide to Canadian travel, I've prepared all the FREE information on this website to help you plan your unforgettable Canadian vacation.

My ultimate goal is to make a living by sharing my passion for adventure, nature, wildlife and travel in Canada, no matter where I hang out.

Happy Travels!

by Josette Prinsen, your TourGuide Canada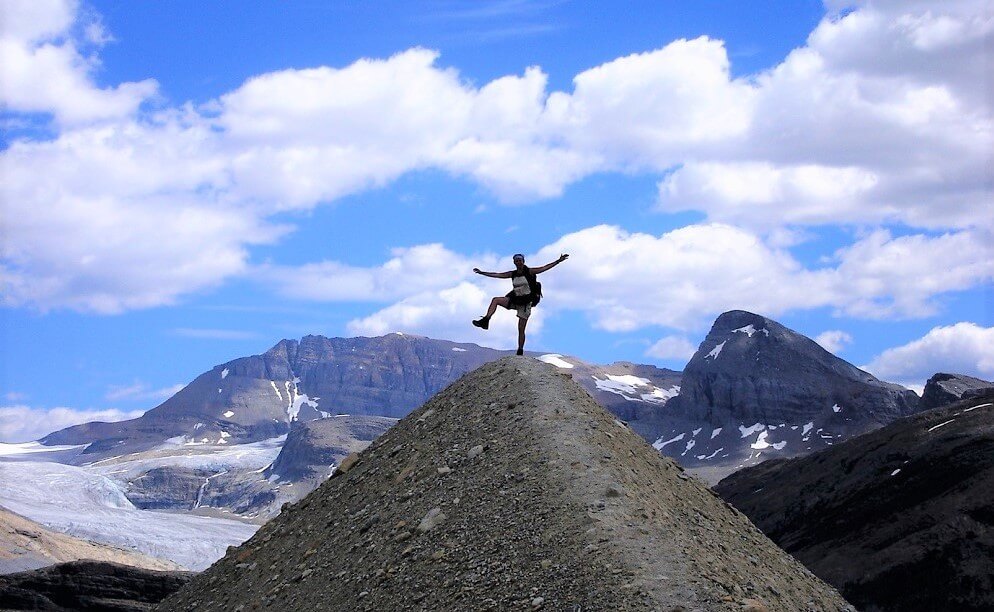 on top of a moraine, Yoho National Park, BC