Tailored itineraries and Travel advice Canada

Tailored itineraries save you a lot of time.
It takes quite some effort to optimize your travel plans.

Let me help you by creating a custom-made itinerary for your trip.

I suggest asking tailored personal travel advice when you do not have the time and energy to work out a particular itinerary, or when you would like to get more in-depth information regarding your planned travel in Canada.
---
Custom-made Travel Itineraries 
Included in custom-made itineraries

Written contact (email) –free of obligations and charge.

We discuss your

party size

preferred type of vacation (sightseeing, active, wildlife watching, native culture etc.)

preferred type of travel in Canada (self-drive, group travel, train travel, public transit)

preferred time of travel (specific weeks

/days

)
special requests
For this you need to fill out a questionnaire.
Your tailored travel itinerary
Once you authorize me to create a tailored program, I will develop your personal itinerary as an e-book, including:
A day-to-day plan, including suggested activities

A day itinerary including a travel schedule and travel distances
Maps - copies and links to online interactive maps

Additional relevant information regarding the destination(s)

Listing of highlights along your route

Contact details for outfitters (tailored to your interest and selected upon quality)

Links to relevant Provincial parks & Parks Canada brochures and maps
Accommodation schedule

Listing of websites to help plan your accommodation

Example tailored itinerary

---
Personal travel advice

I love to utilize my experience and to offer you travel advice.

Due to my extensive experience as a tour guide for Canada, I know where to find the best destinations, the best time to visit them and how to plan the logistics of your travel in Canada.
You can ask me any questions related to travel in Canada!


What do I charge for custom made itineraries and personal travel advice?

Tailored Itineraries
I charge USD 95 per party (max. 6 individuals per program) for each tailored day itinerary. You will receive your tailored itinerary as an e-book.
Are you interested in a 7-day tailored itinerary? Your discount is USD 50!  
For any additional day, on top of the 7-day tailored itinerary, I charge USD 85.
Payments in Euro or Canadian Dollar will be converted according to the currency rates upon date of invoice.


Travel schedule
If you prefer to cut down the costs and you're happy with a tailored plan for your trip -without all the extra's of a tailored road book-, you can ask me to create a customized tailored travel schedule. 
The travel schedule includes each day's destination, must sees & do's along the route, driving distance, and an outfitters listing. Upon request I will send you an example. I charge USD 40 per travel day for this service.
Payments in Euro or Canadian Dollar will be converted according to the currency rates upon date of invoice.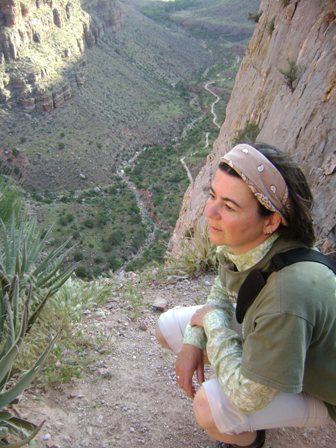 Travel advice
I charge USD 25 for written advice up to 3 questions.
Each additional question USD 7.50
Payments in Euro or Canadian Dollar will be converted according to the currency rates upon date of invoice.
Please use below form to fill out your questions.
---
Review our Tailored Itinerary Policies 
---
---
Check various ready-to-go itineraries
Canadian road trip ideas and itinerary samples

---
Testimonials

Tailored Itineraries and Travel Advice Reviews
What did you like best about Tour Guide Canada's tailored itineraries or travel advice? What does Tour Guide Canada offer that exceeds service by travel agents? Share your experience with Tour Guide Canada's assistance here!

More Reviews
Click below to check reviews from other travellers


Trip California 2023 tailored itinerary

Dear Josette, thank you very much for your itinerary. We enjoyed every single day following your schedule. I helped us a lot to better experience the beauty …
Eastern Canada Trip 2016

Thanks to Josette's itinerary, we experienced our best family holiday ever. The itinerary was our best friend during our four weeks in Eastern Canada. …
Tailored Itinerary for our family of 4

We can not begin to express how valuable your itinerary was to our trip. Everyday was planned out perfectly. We especially relied on the turn by turn …
---