Cheap Road Trips

Enjoy cheap road trips by saving money on accommodation, food, and gas.

I was born and raised in The Netherlands. Everyone knows: Dutch people are thrifty! 
Although I should not generalize, in my case this is correct. I am always looking for the best deals and I do not like to spend money if I don't have to. Therefore, I enjoy low budget travel.

Here are my tips on how to reduce expenses on your travel Canada vacation.
On this page:
Different ways to spend the night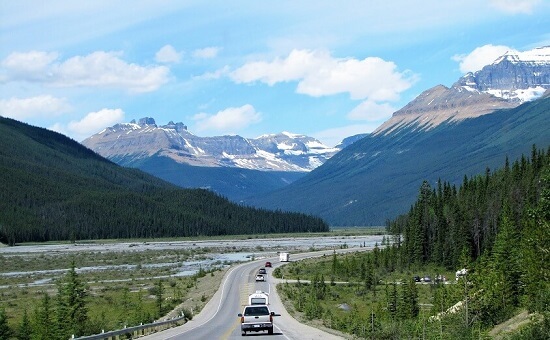 Discover more:
Travel Canada by motorhome? Free RV camping
---
Different ways to spend the night
Go camp! Enjoy the outdoors and save some bucks.
It is not easy to find cheap accommodation in Canada.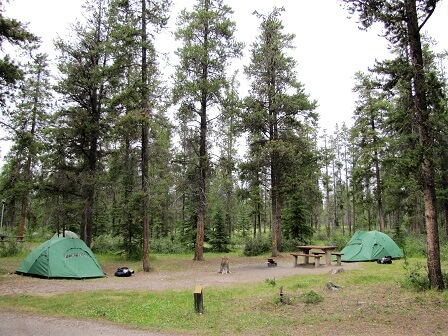 camping is the way to go! It's one of the cheapest ways to spend the night
Hotels, motels, lodges, cabins and B&B's in Canada can be expensive.

It is hard to find anything under $90 excluding taxes (based upon 2 persons per night).

Most standard accommodations charge $100-$140 plus tax for 1 night, 2 persons.

Some accommodations offer free continental breakfast, however this is not standard.

A Hostel: relatively cheap accommodation in Canada.

You share a room and facilities with other guests.

Hostels range in between $25 - $45 plus tax per person, per night.
Campgrounds are cheaper than roofed accommodation.

On average, a private campgrounds charges $40-$50 a night for full RV hook-up (up to 6 people),
$12 to $40 per site per night for tents.

Provincial parks and Parks Canada offer great campgrounds: beautifully located and spacious. Sleeping in your tent ranges from $10-$37.50 plus tax (per site, up to 2 tents).
Free camping for your ultimate cheap road trips.

Forestry campsites are free!

Keep in mind they are very basic with only an outhouse and a creek nearby.
Sleeping in your vehicle or RV?

Enjoy a real low budget travel vacation in Canada by using
free rest areas or

parking lots to stay overnight (unless otherwise stated)

Check the 'Free RV Camping' page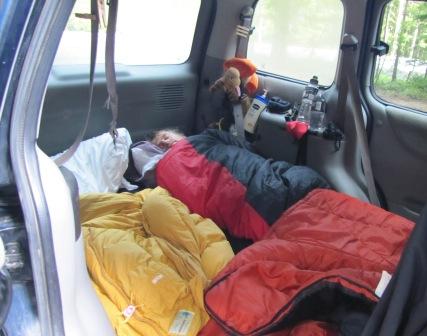 When we travel low budget, we often just sleep in our -7 seater- van. By taking out the rear seats, our self inflatable mattresses perfectly fit
Rent a local house or try house-sitting

My good friend Maarten -who lives in the US and has Dutch roots too- knows as no other how to save money while on vacation Check the link to see how Maarten and his family reduce expenses by renting a local home.
You could also try house-sitting. There are always folks who need someone to look after their home (and pets) when they are on a break themselves. Just do a search for the region you'd like to stay together with the term 'house-sitting' to find many results.
From your location you go drive single day road trips and explore the area. A great way to enjoy vacation with young kids!
---
Cheap meals; make a meal and eat like a horse

Camp meals
Bring your stove and cook your own meals while camping in Canada.
This saves you paying taxes as well as paying for service. Food items in grocery stores are exempt from taxes contrary to restaurant meals.
Find some easy camping recipes, and add some local flavour to your cheap road trips.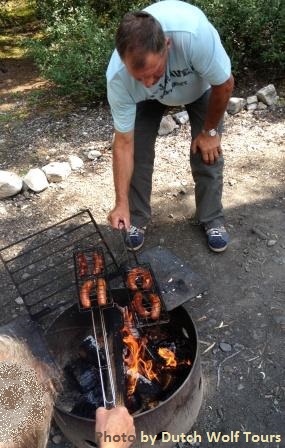 Although I'm a flexitarian, my favourite meal is cooked on a fire :-)
Dining out

Dining in Canada can get expensive.
---
Canadian gas prices; a heavy foot ends with a light purse

Canadian gas prices are excessive.
When fuelling up in 2006 I had to pay $0.80 a litre. In 2019 I paid $1.36 a litre. An increase of 60%!
You cannot change gas prices in Canada.
However, you can reduce your fuel consumption on a road trip.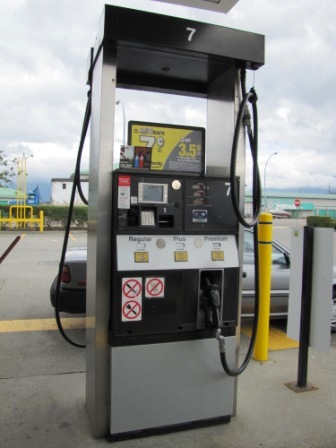 gas prices fluctuate per province
Five tips on how to saVe gas
Prepare the stretch you will be driving. Know ahead what you would like to see and do. Inquire about the opening hours so you don't have to drive extra miles because the museum you wanted to visit turns out to be closed on Mondays.

Turn off the ignition whenever you have to stop and wait for more than 10 seconds. It's proven that restarting your vehicle requires the same amount of fuel as 10 seconds of idling.
Don't speed. Driving at lower speeds saves gas. Try to keep a nice and steady pace and coast where possible. A heavy foot means you will get a bad mileage.

Check your tire pressure on a regular base. If your tires are under inflated, your vehicle will use more fuel.

Try to avoid the use of air conditioning. Turn down the window on warms days, unless you are driving on the highway (over 60 km/35 mph). Air conditioning uses extra fuel; rolling down the windows causes extra drag. The latter can be neglected on low speed.
---